Posted:
March 22nd, 2009 |
Author:
Lee White
|
Filed under:
Canon
,
Lighting
|
Tags:
advertising photo
,
assignment photography
,
CA
,
California advertising photographer
,
california photographers
,
Canon 5d
,
commercial photographers
,
Lee White
,
Los Angeles
,
Los Angeles photographer
,
people photo
,
portrait
|
No Comments »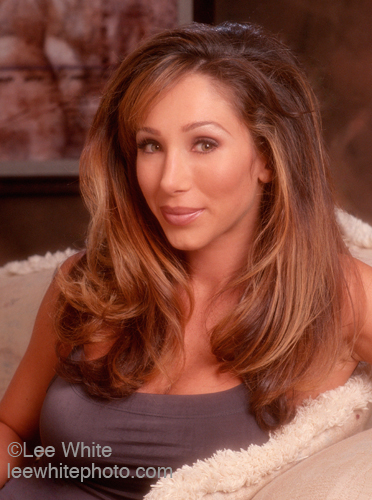 It was dark and cold in the predawn hours as I left my studio in Los Angeles for an assignment to do a beauty shoot in San Diego in tandem with a TV Commercial shoot. I arrived just as the sun broke over the distant horizon and started to warm the crew that had gathered at the production studio entrance. I have done a number of these shoots and it is always interesting to see how the Director of Photography is going to light the same talent. Besides the fact, I love to light for video when I do web interview content in conjunction with my editorial photography. Undoubtedly, sometime during my part of the shoot, some of the production crew will come by to see what I'm doing and, when I get a chance, I get to do the same on their set. For these photos, I used my Canon 5d in raw mode to give the client options for both print and broadcast use.
This time the cinematographer was Stuart Asbjornsen, who has worked on a number of feature films and TV series such as Baywatch. I had to finish my portion of the shoot before the talent could move on to Stuart's commercial set. This meant I had to wait until I was done to see just how he was going to handle the beauty lighting for film. Would it be similar to how I light my commercial photography or vastly different?
When I finally got a chance to get over to the other set, I was pleasantly surprised how much his set up was like the set up I often use to light women. A large soft light from the side to give contouring to the face, broad front fill to soften the skin, and rims to give sparkle to the hair and make the face glow. In this case, I was using strobes and the film crew hot lights but once again it brings up the fact that it is about the craft and not the equipment. The above shot is not from the San Diego shoot but uses the same type of lighting. The San Diego images have not been published yet, so I cannot release them in my blog.
Knowing how to make attractive lighting for women is useful in all types of commercial photography whether it is for an advertising photo, editorial photo or corporate photo.
---